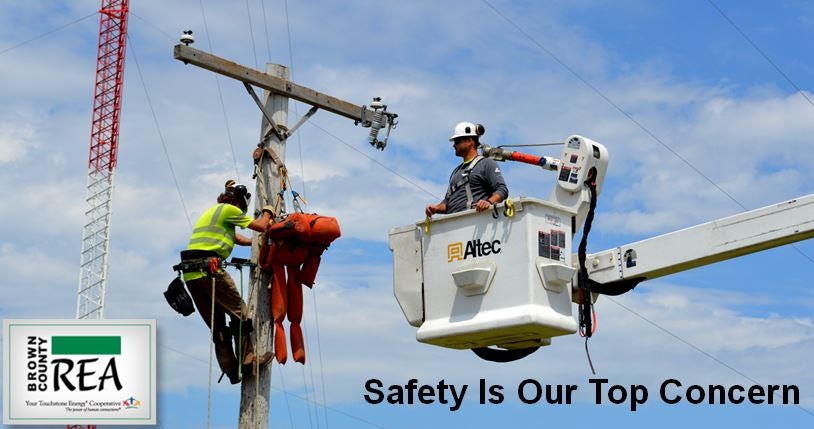 Always call the Cooperative if you see a downed power line, broken pole, or a tree limb, kite, or other debris account or near a power line.
Remember to always assumer a line is energized and stay away from it.
Power Line Safety
Accidentally contacting a power line can be dangerous and, in some cases, even deadly. We want to help our members stay safe around power lines.
Power Line Hazards & Cars
If a power line falls on your car you should stay inside the vehicle.
Electrical Safety and Generators
Preventing electrocutions associated with portable generators plugged into household circuits when power lines are down.
Call Before You Dig - 811
Are you going to be digging? Call the national number 811 a few days before you start digging to request the location of buried utilities be marked. (This is an approximate location) 
Click on the link below to get directed to the 811 website to find out more information along with contact information within Minnesota.
Electrical Safety Checklist & Quiz
Electrical safety should be everyone's priority.
Click on the button below to be directed to the Touchstone Energy safety webpage where you can view a home safety checklist and an electrical safety quiz.
Tree Trimming
Click the link below to learn why it's important to clear trees and overgrown vegetation. Also, see a diagram of what trees not to plant near power lines. For more information visit The Arbor Day Foundation website.